Get your business financially fit
Reduce admin anxiety, save money and free up time to do what you do best: running your business. We are your go-to platform for getting on top of business finances. Get back in control within minutes with all the tools you need to capture, upload and track your cashflow – all in one app.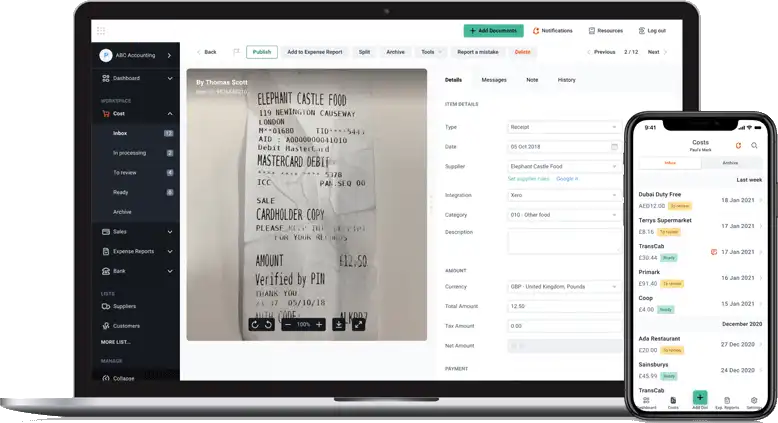 Snap it
Snap paper receipts, invoices or bank statements in one click. And by connecting your account with PayPal, Amazon and over more than 1,400 suppliers you won't have to worry about missing paperwork.
Send it
We get all the important information from your documents and stores them in one place. Say goodbye to duplicates and hours of data entry.
Sorted
We'll automatically sort your financial data by tax, supplier and region to give you a real-time view of your business finances. No more anxiety when it comes to month end.